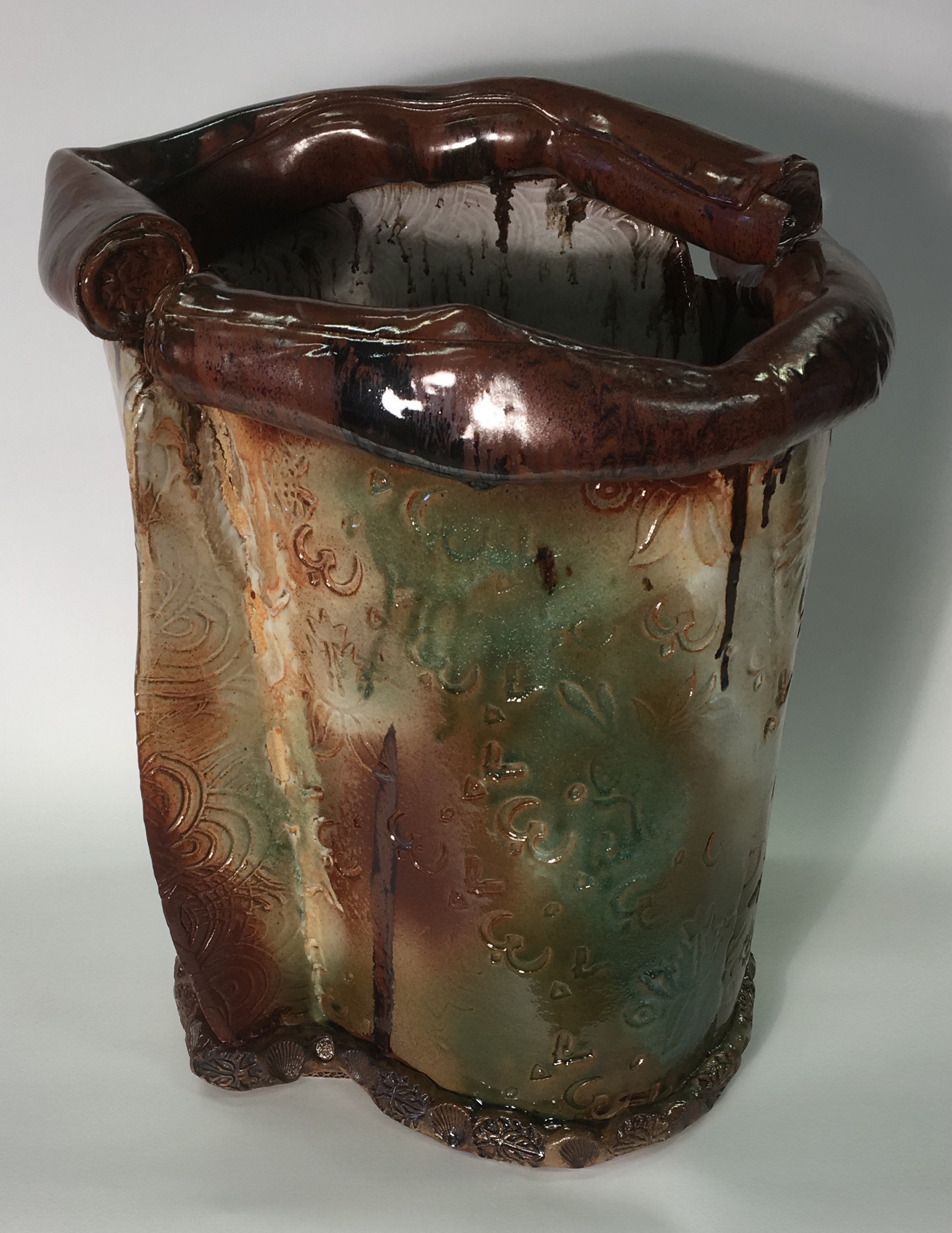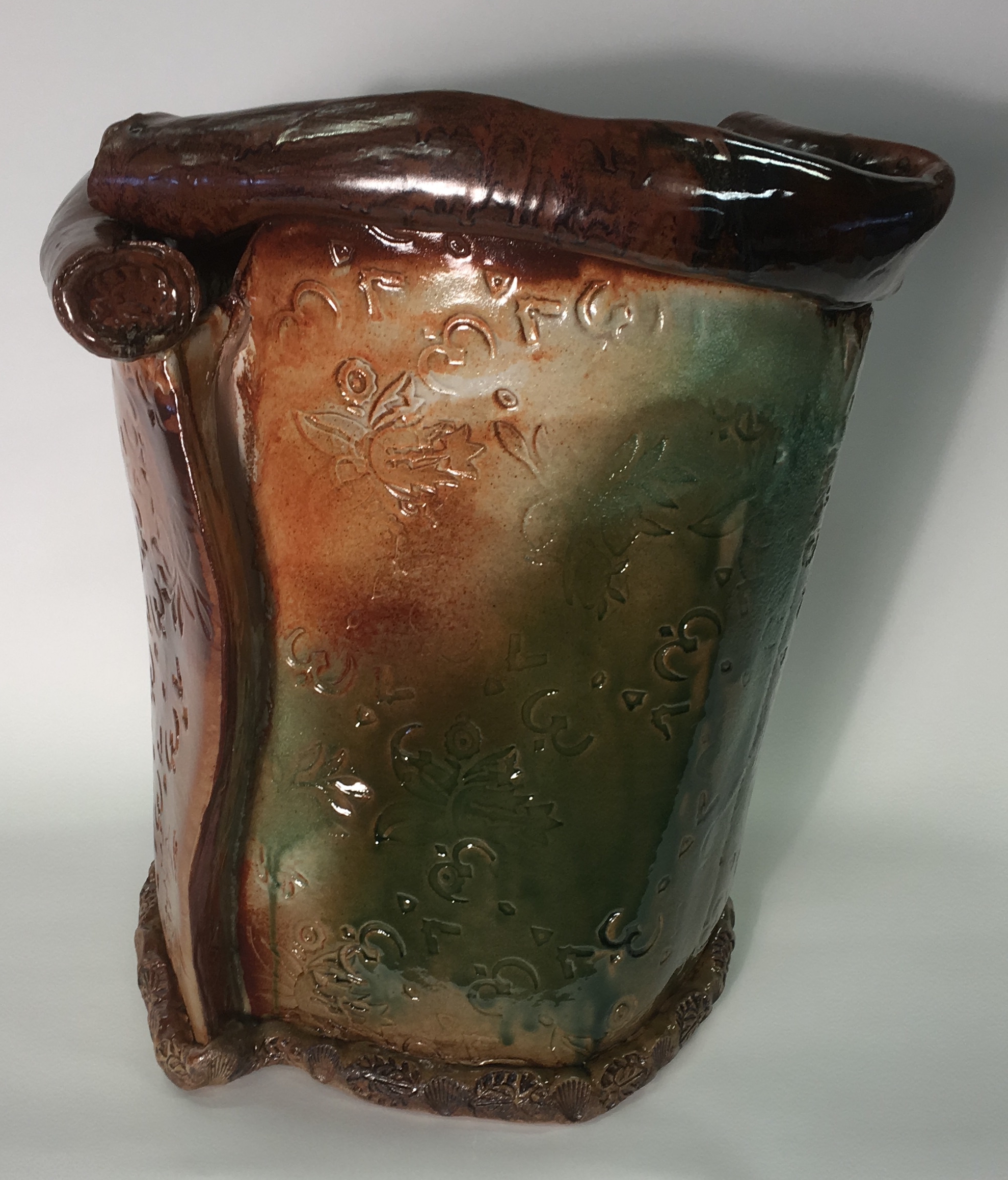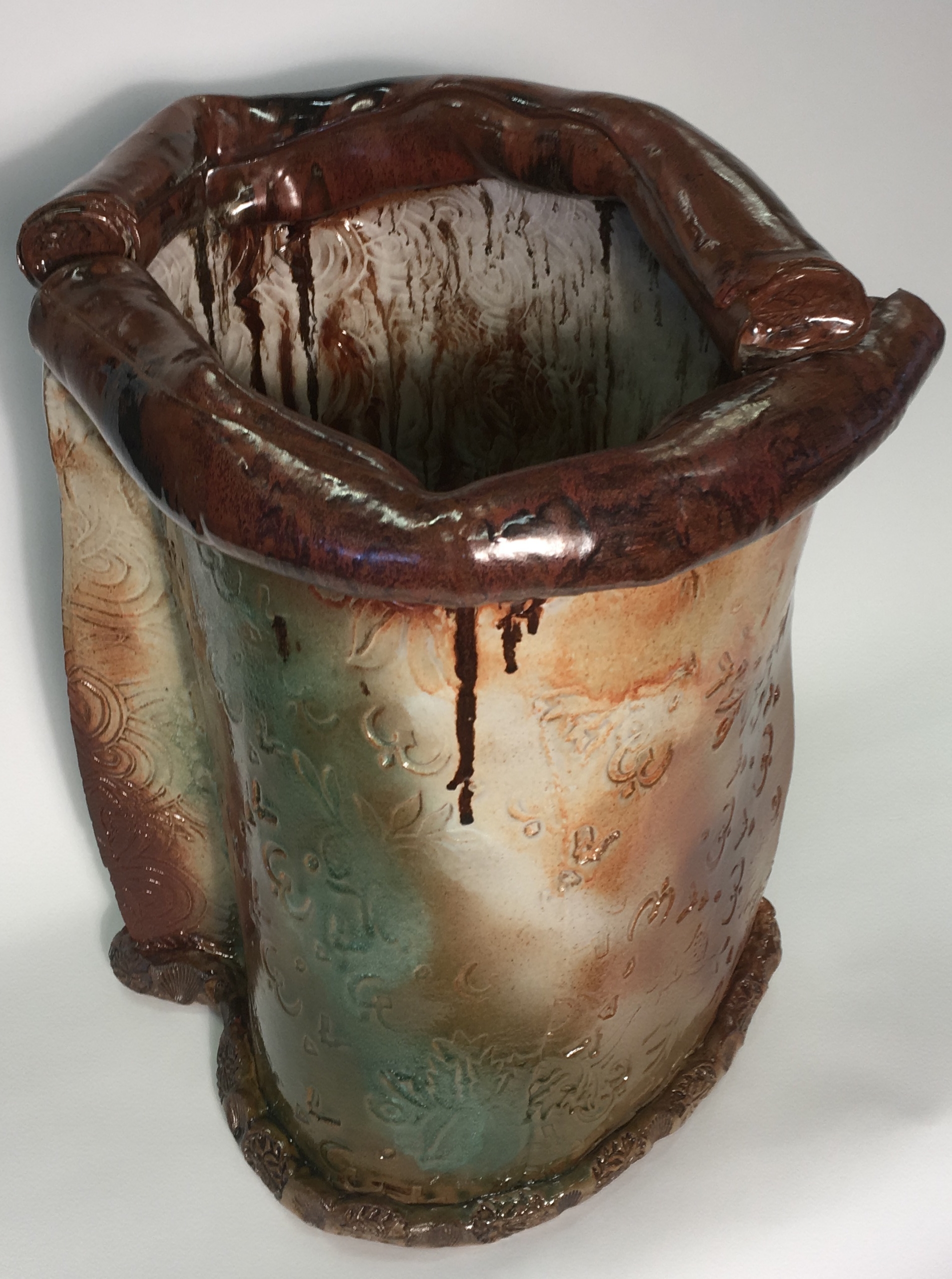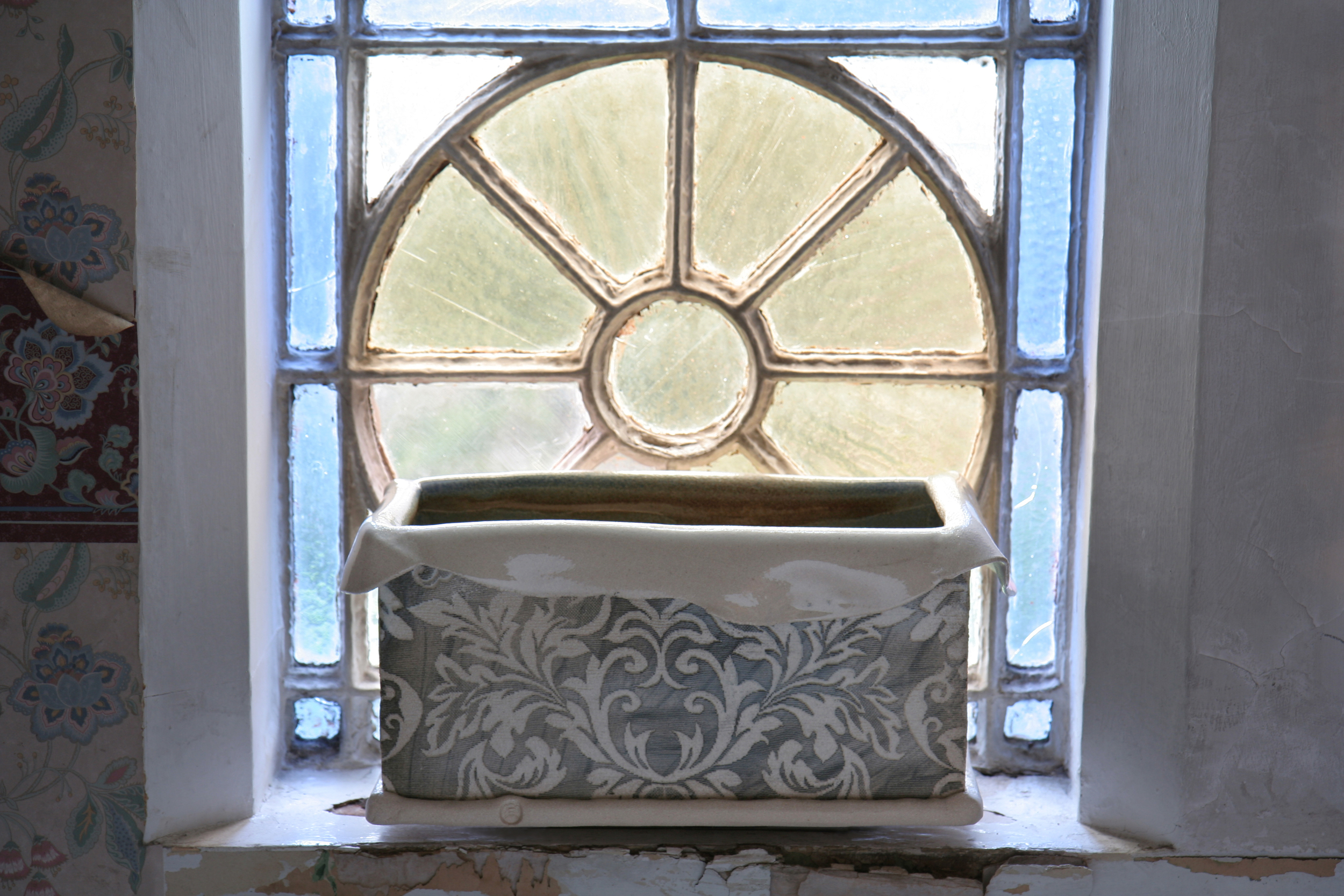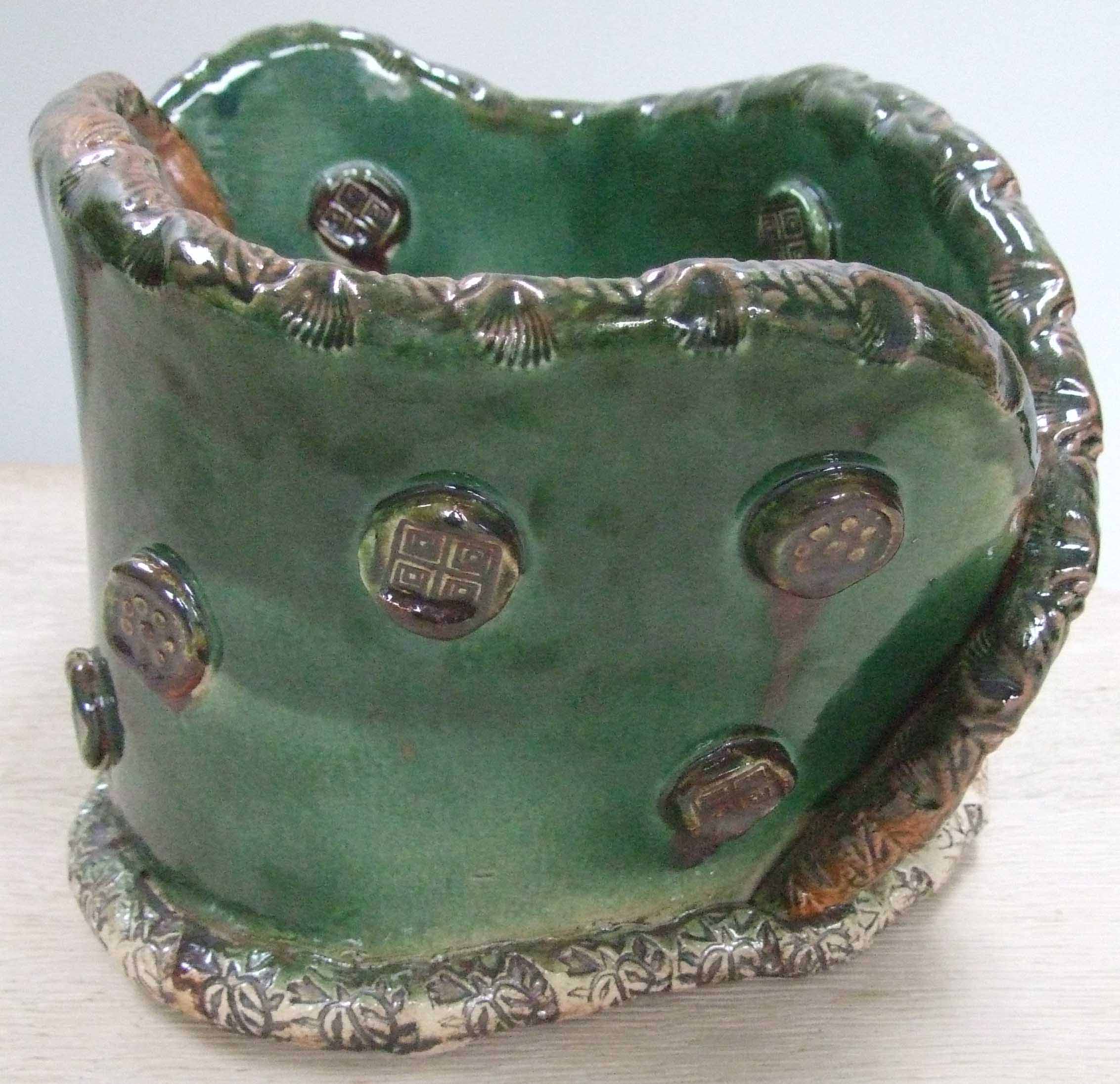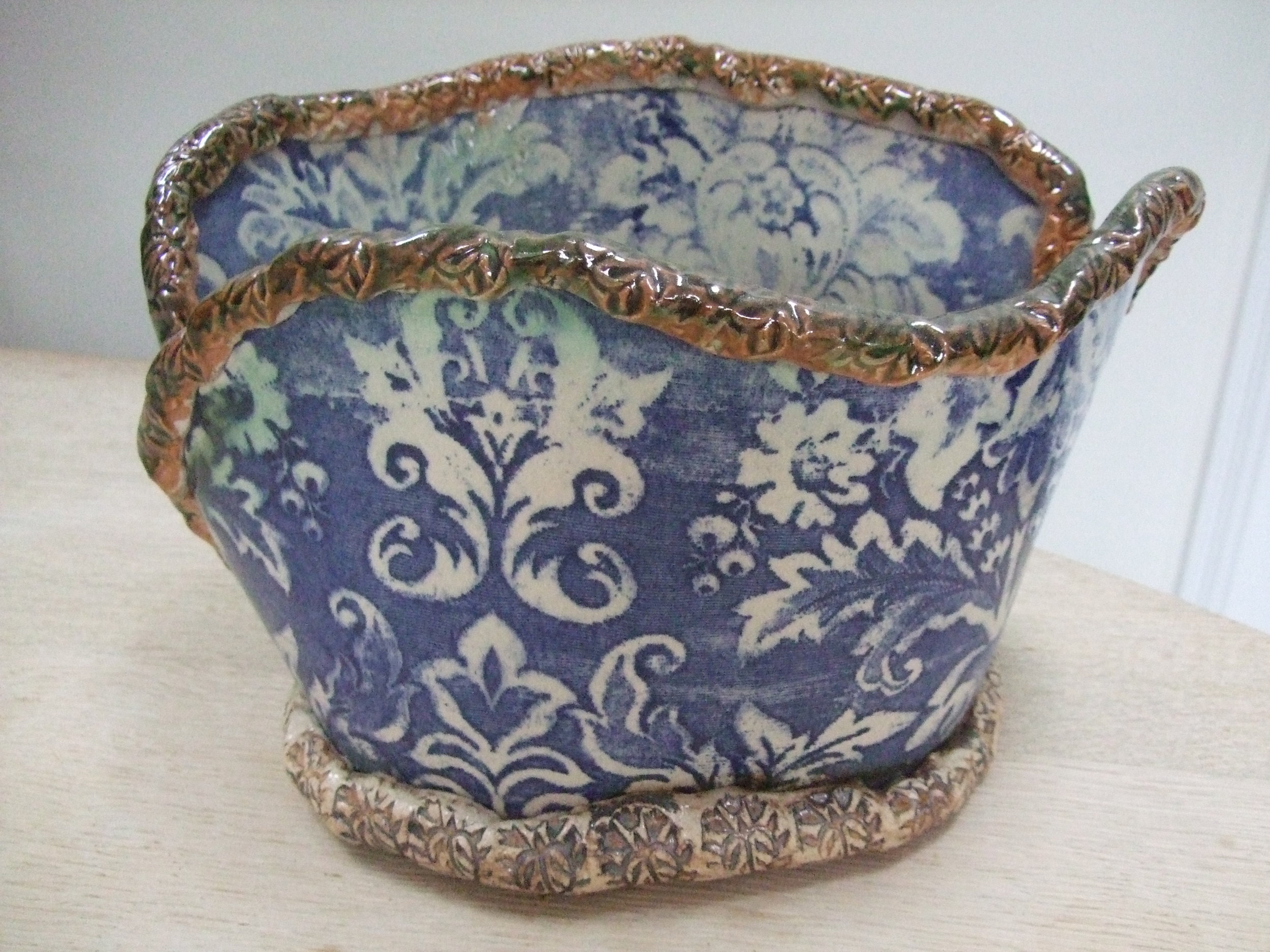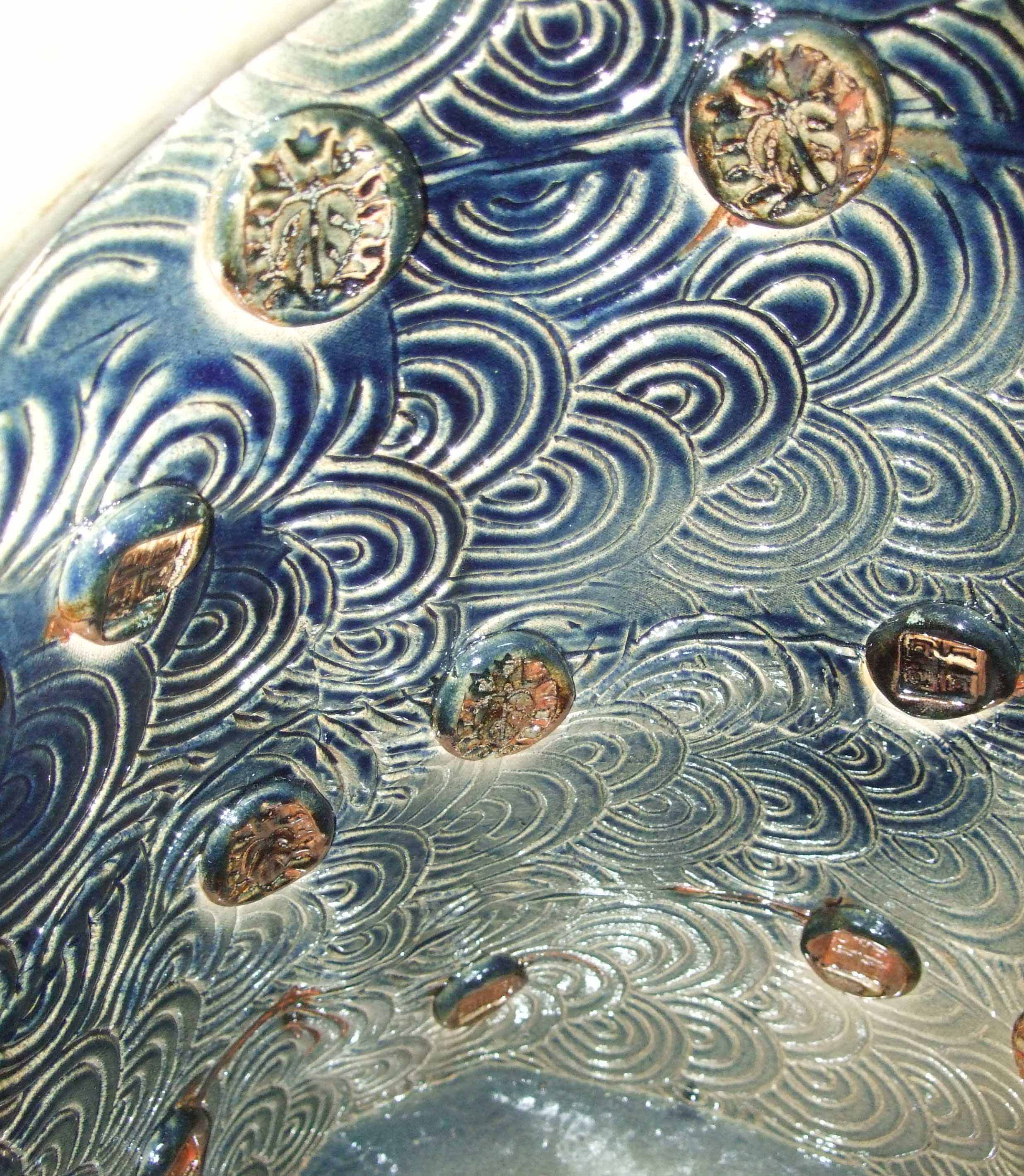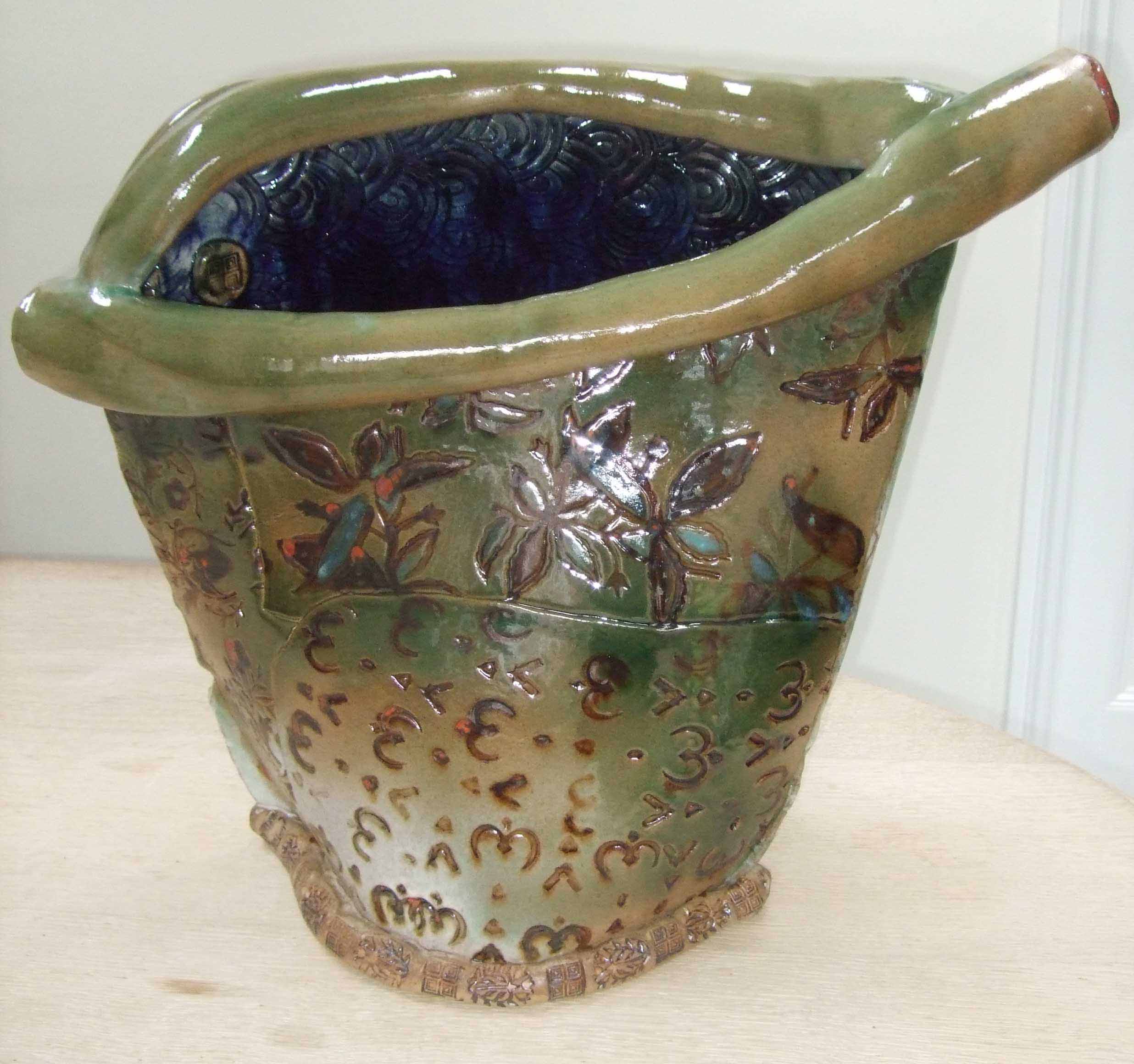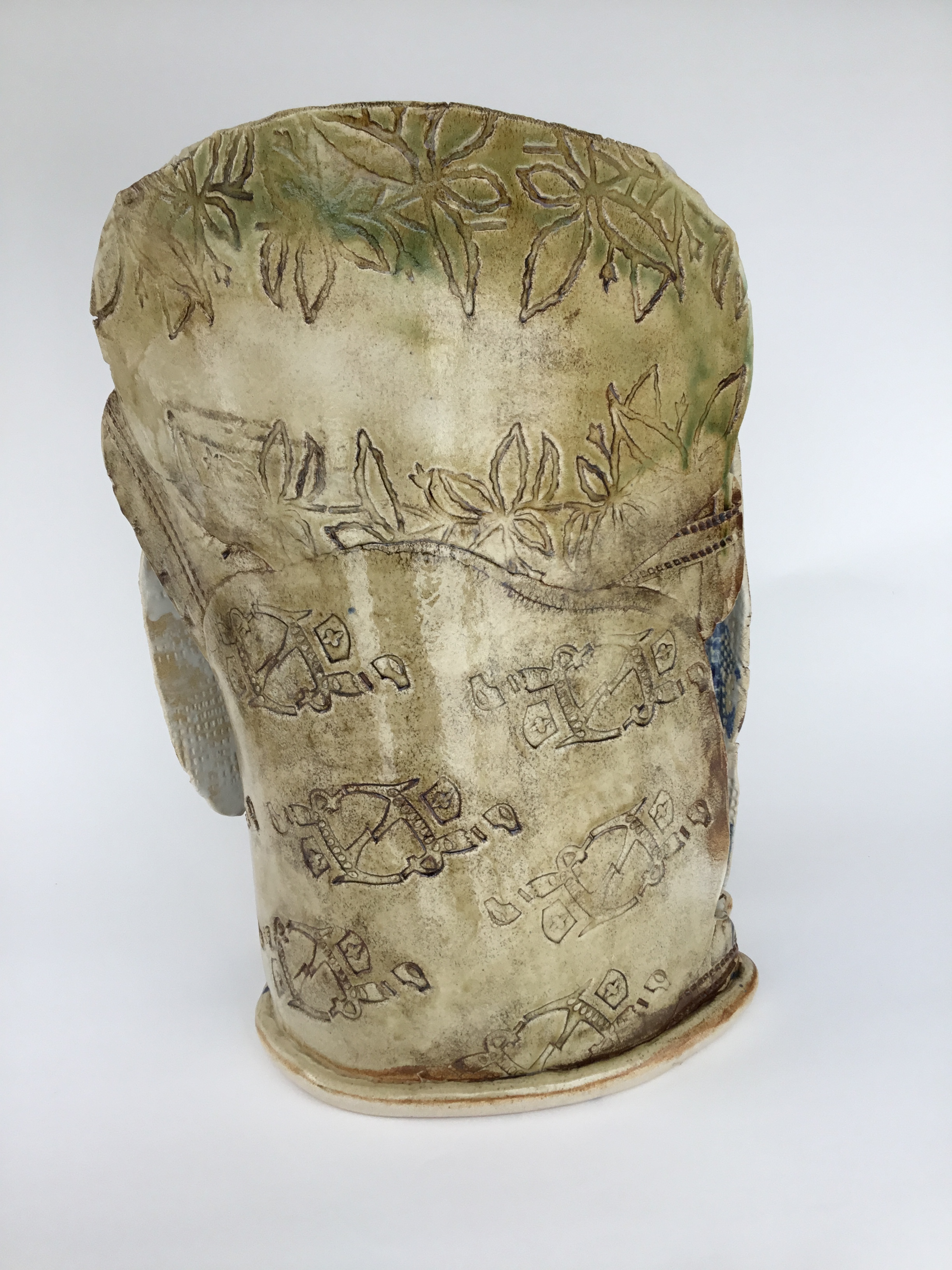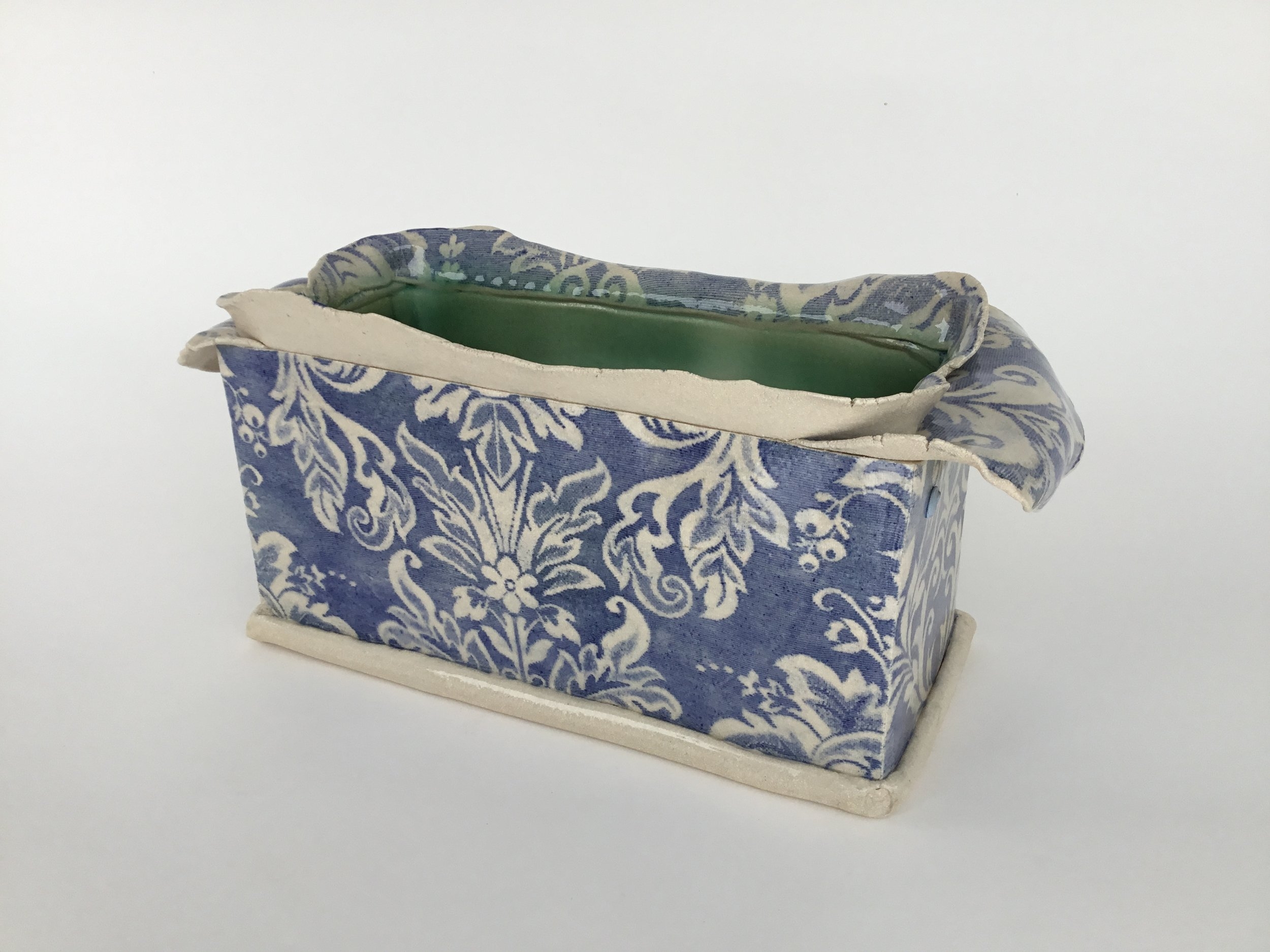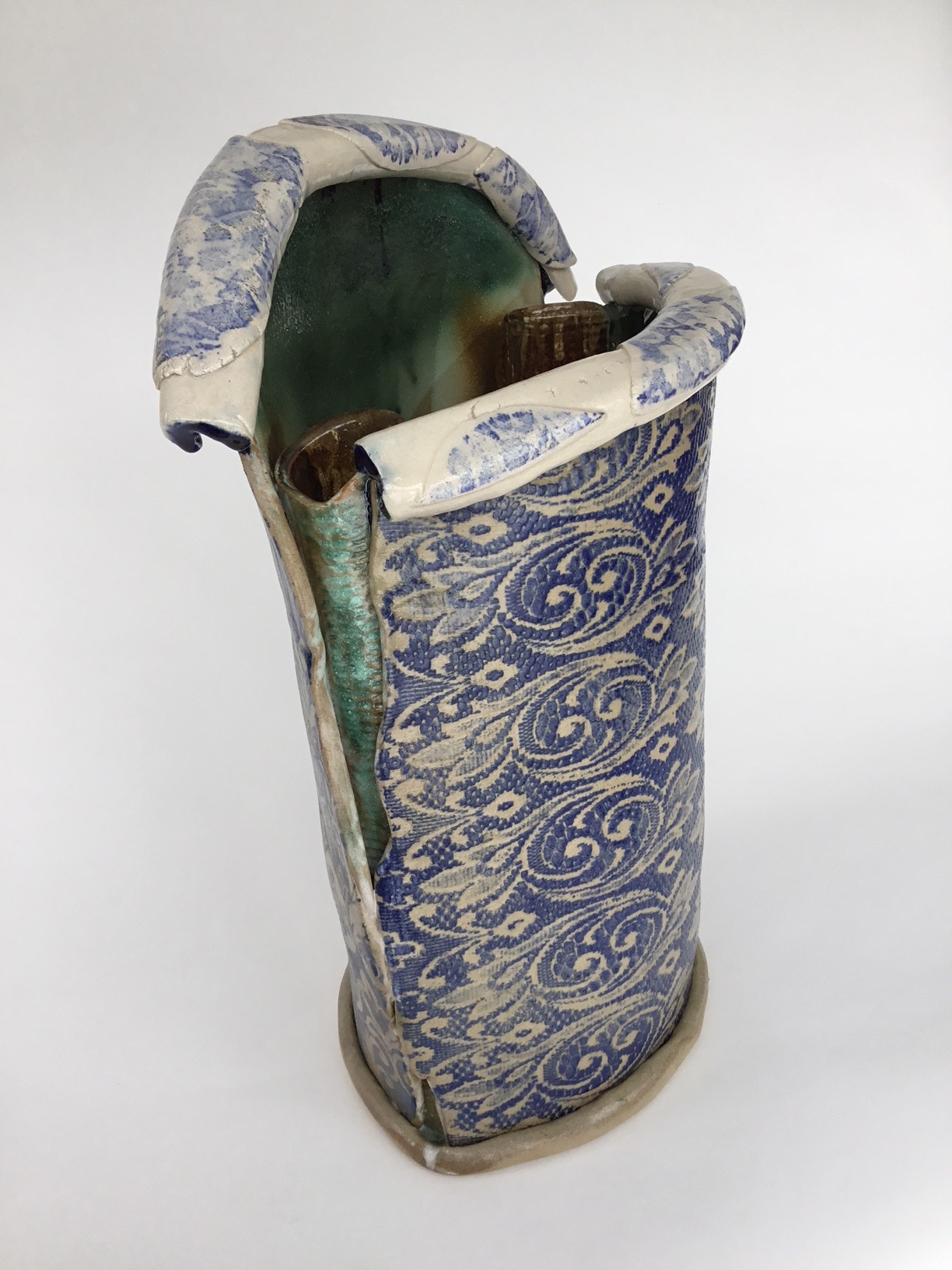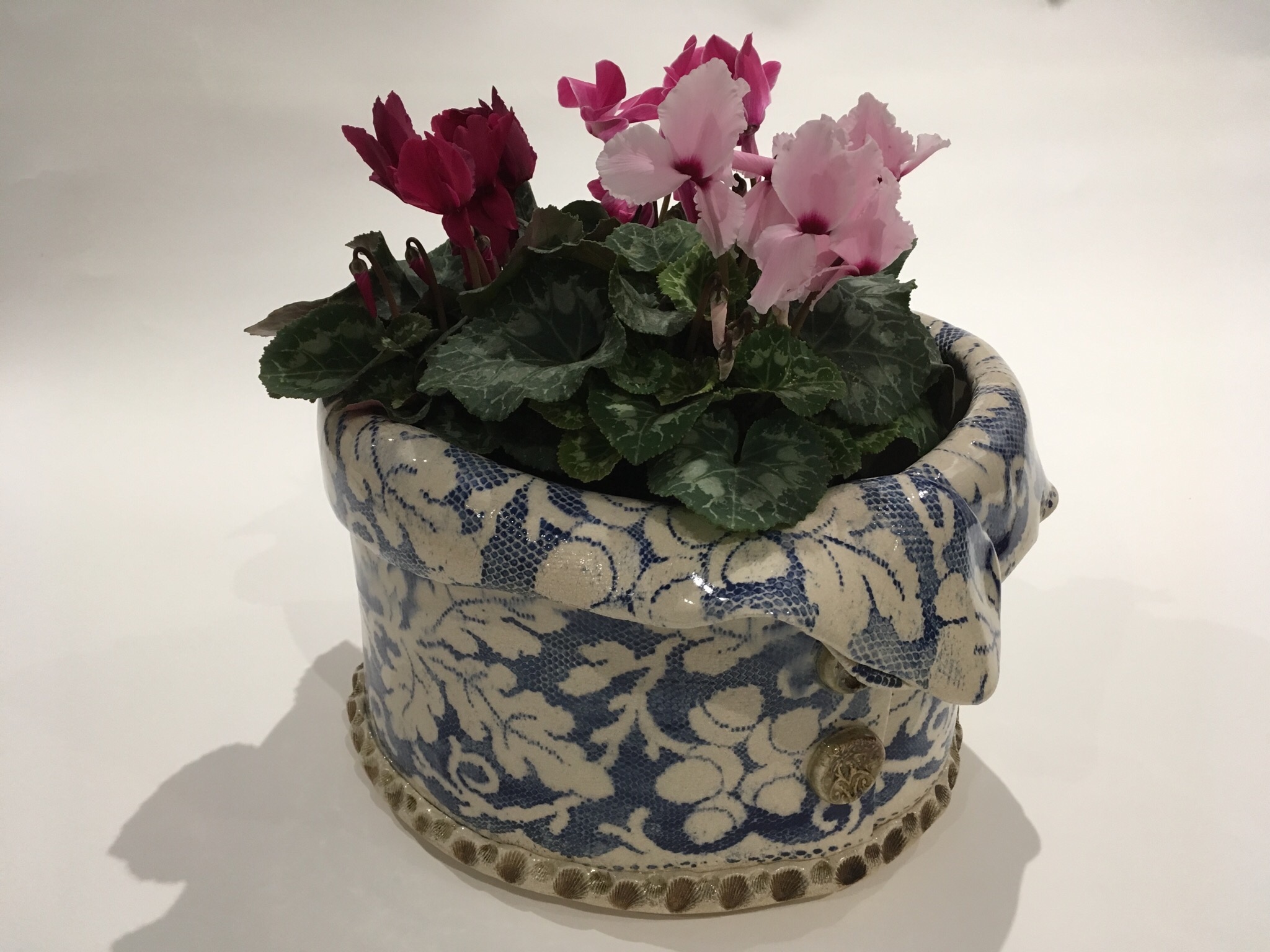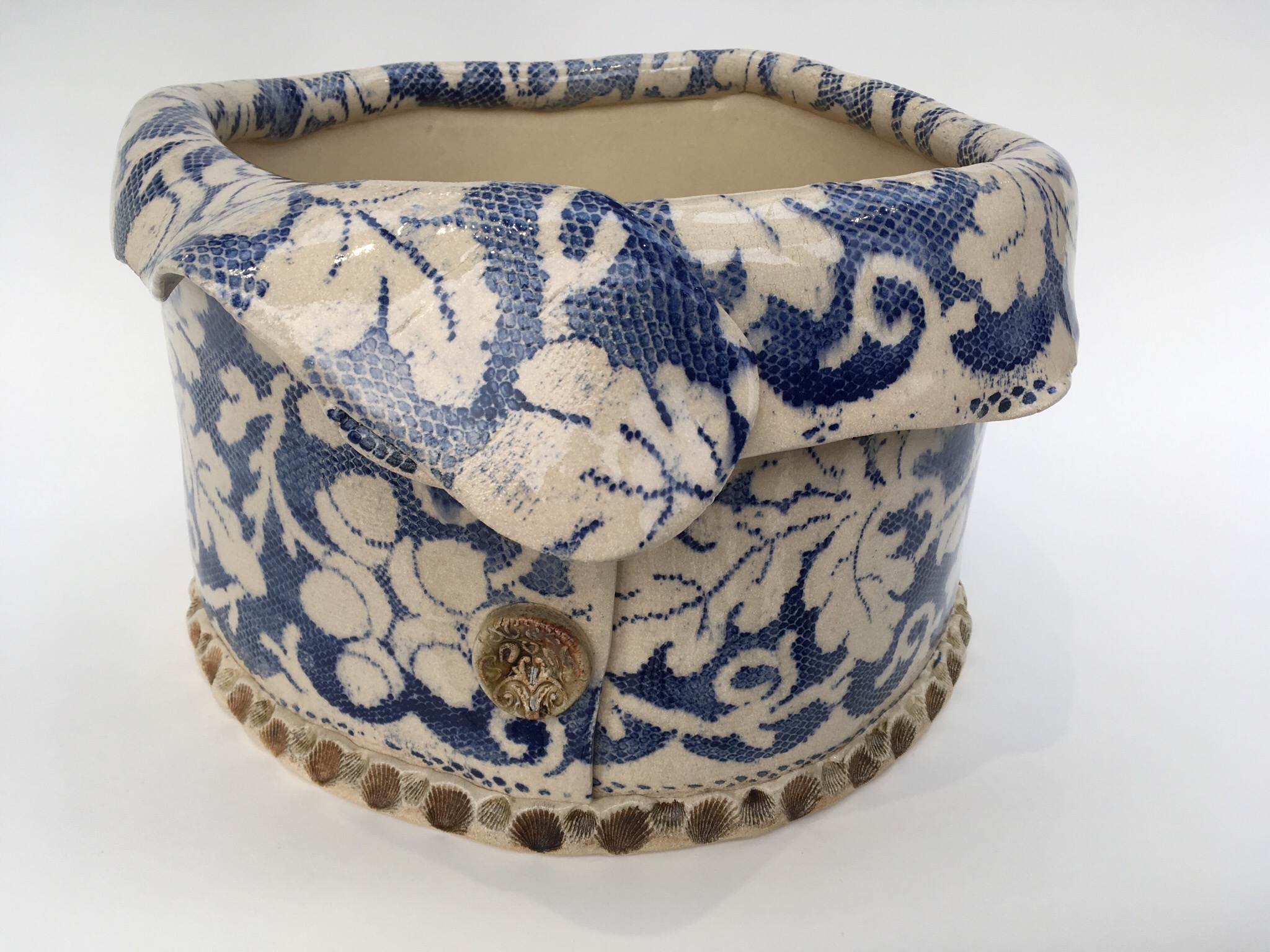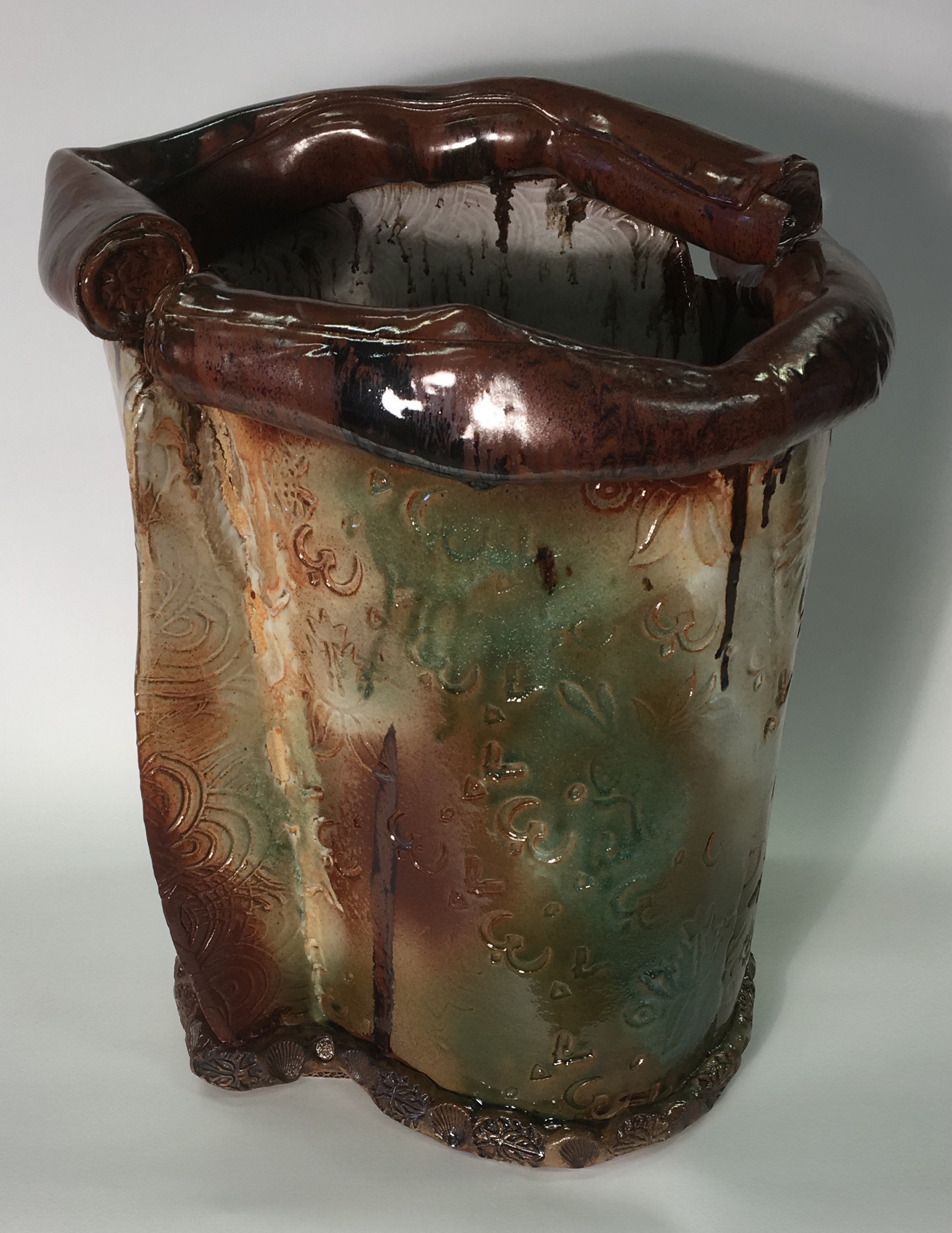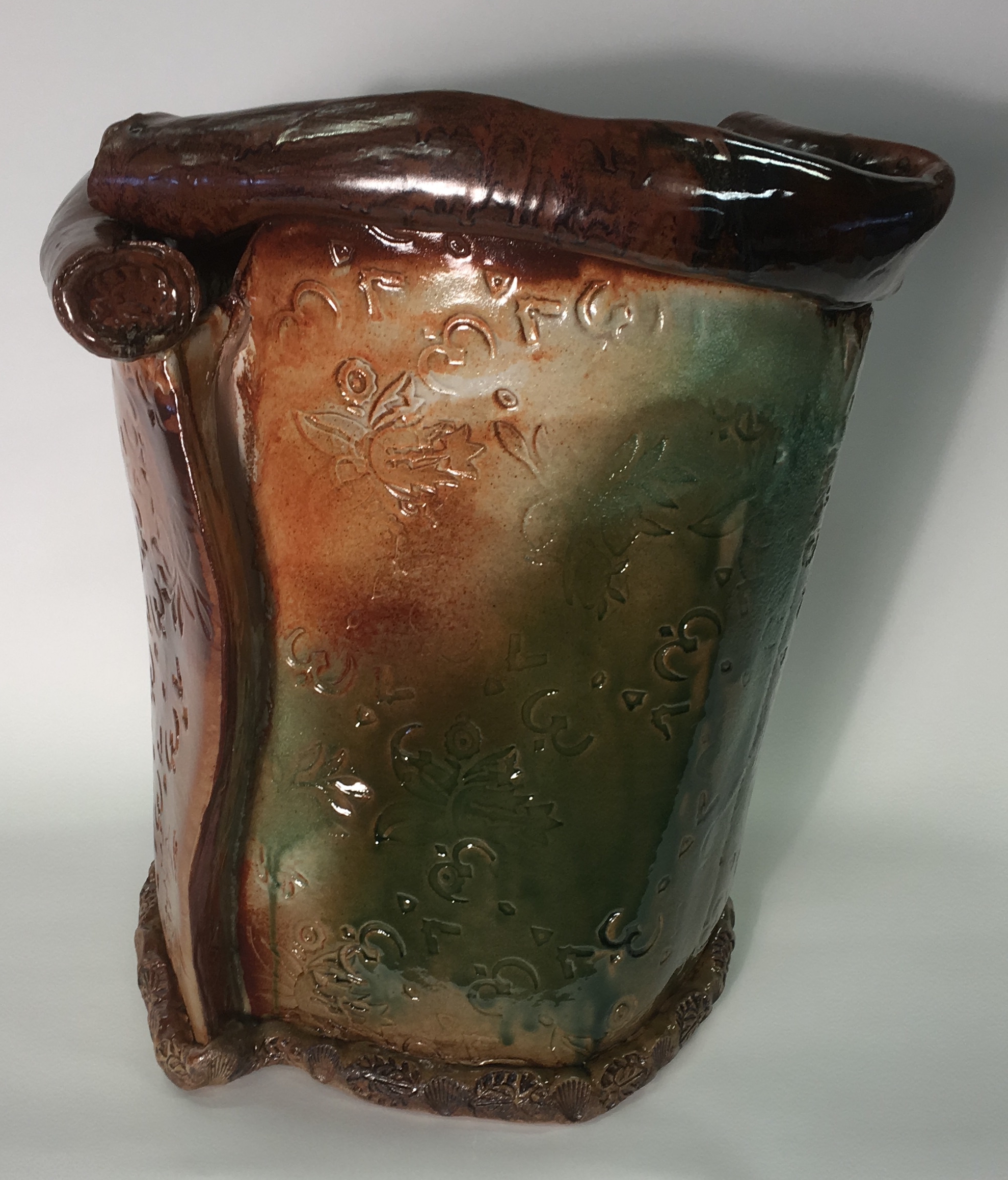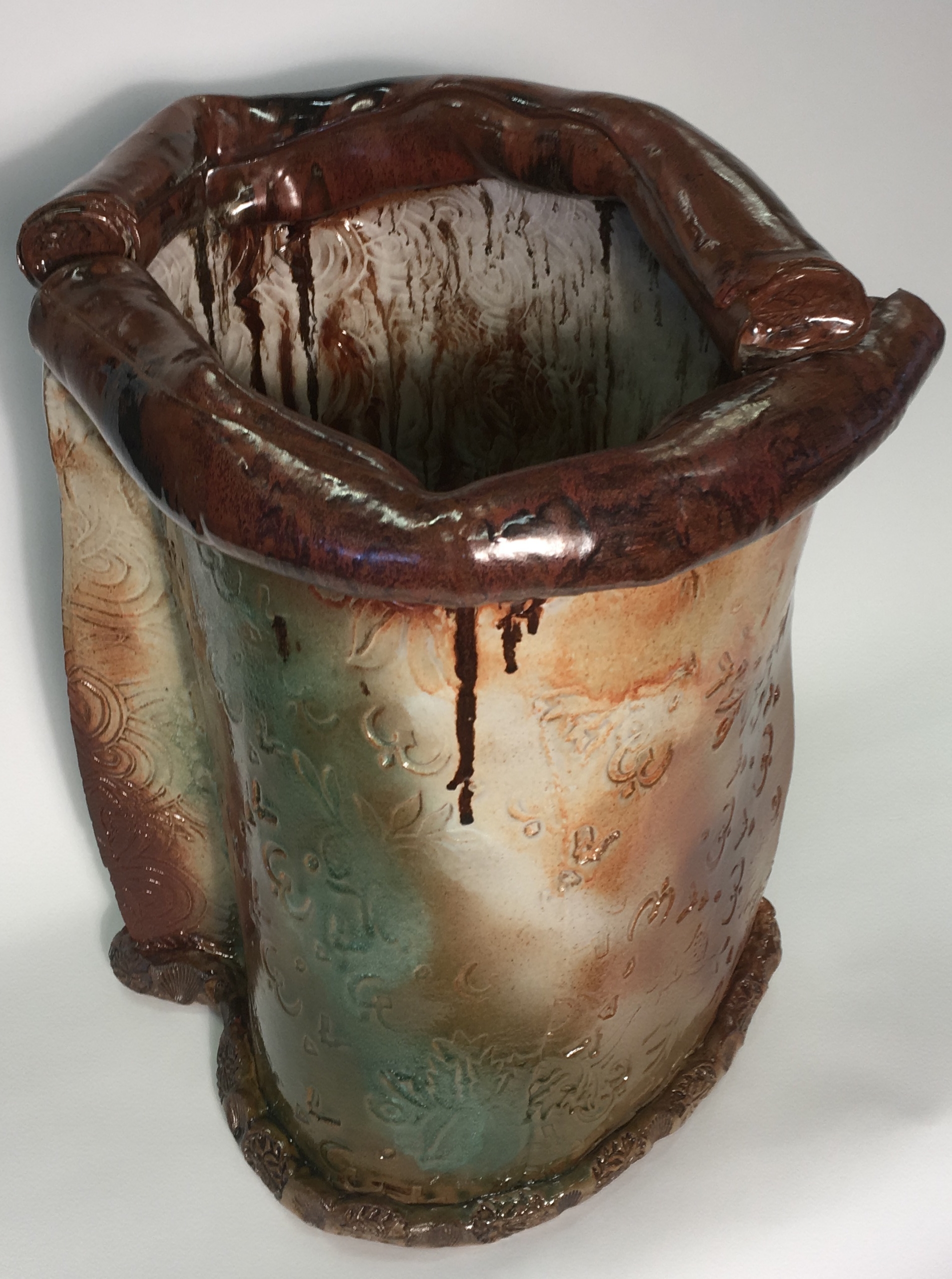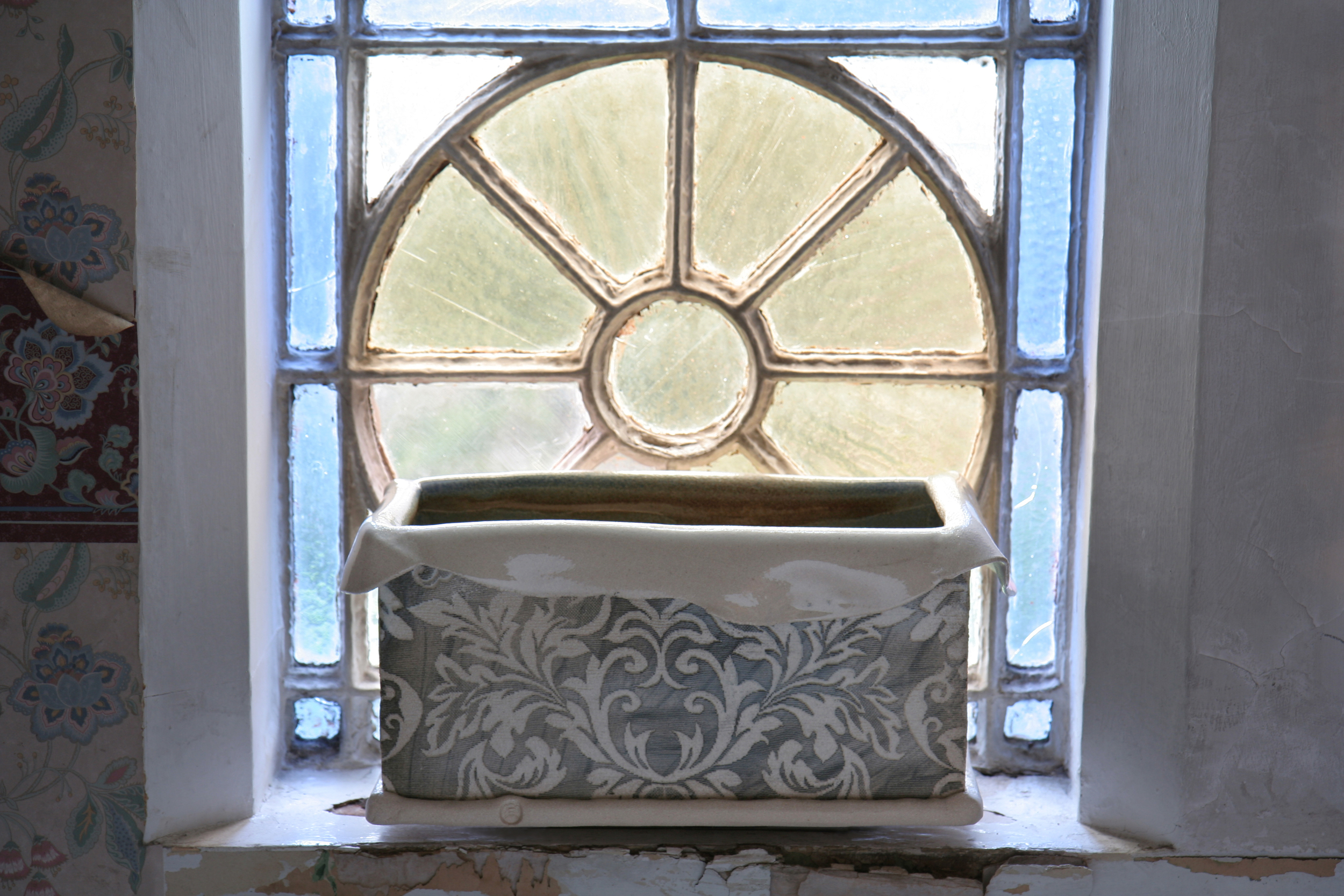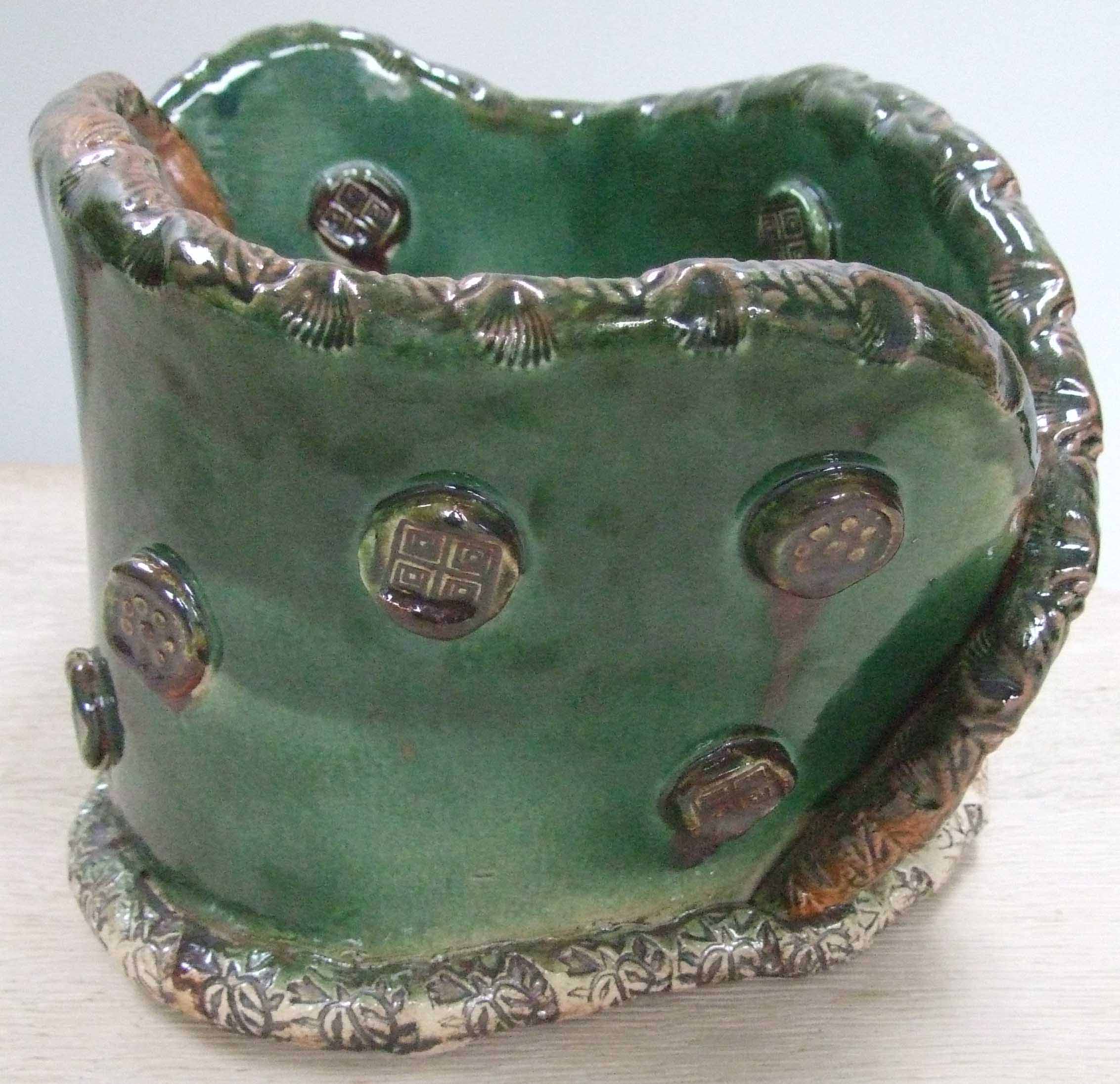 One of my buttons and badges pieces. Buttons and badges can be playful, significant and functional objects and seem to invite the curious eye with their detail, location and indeed meaning.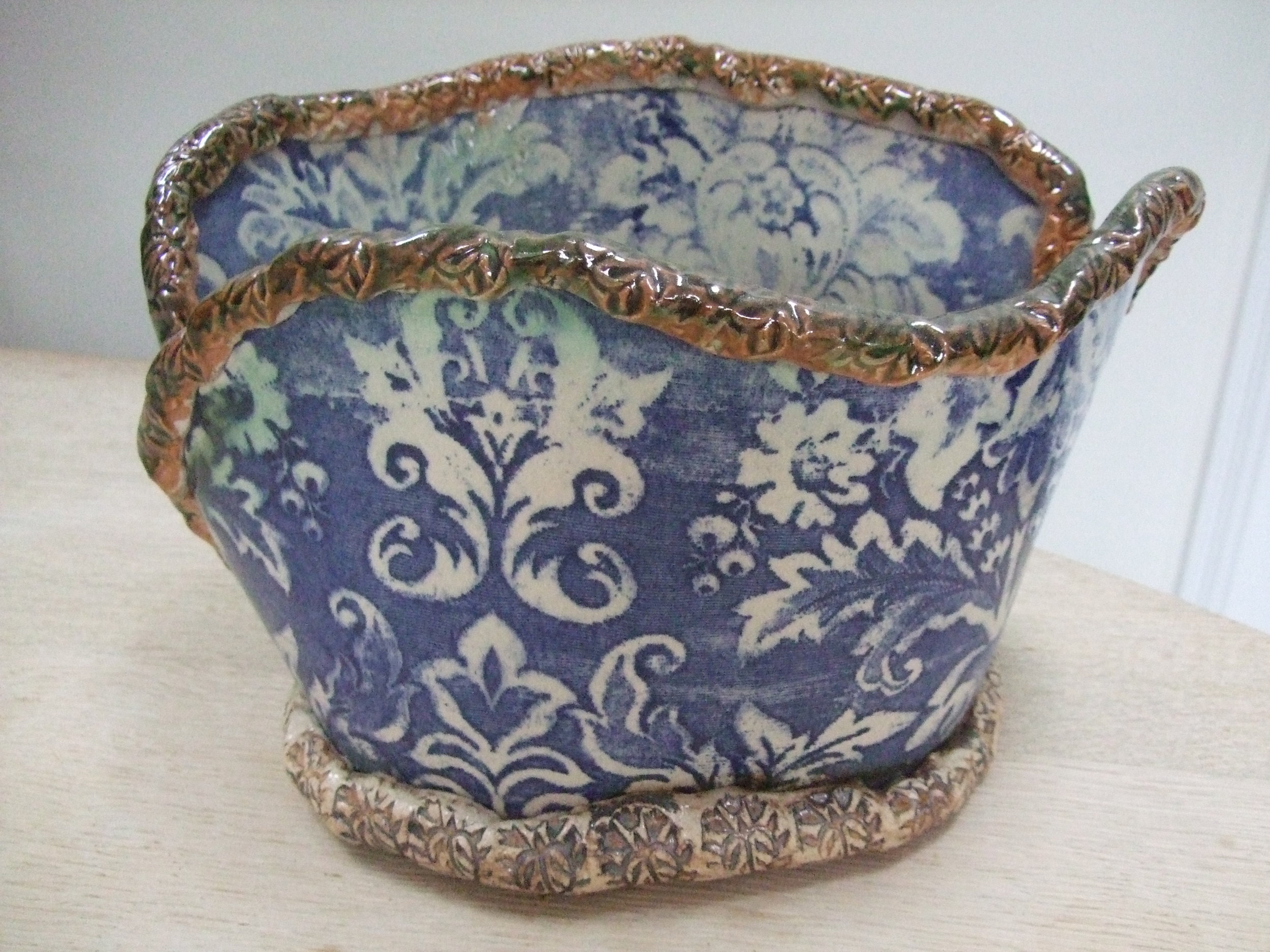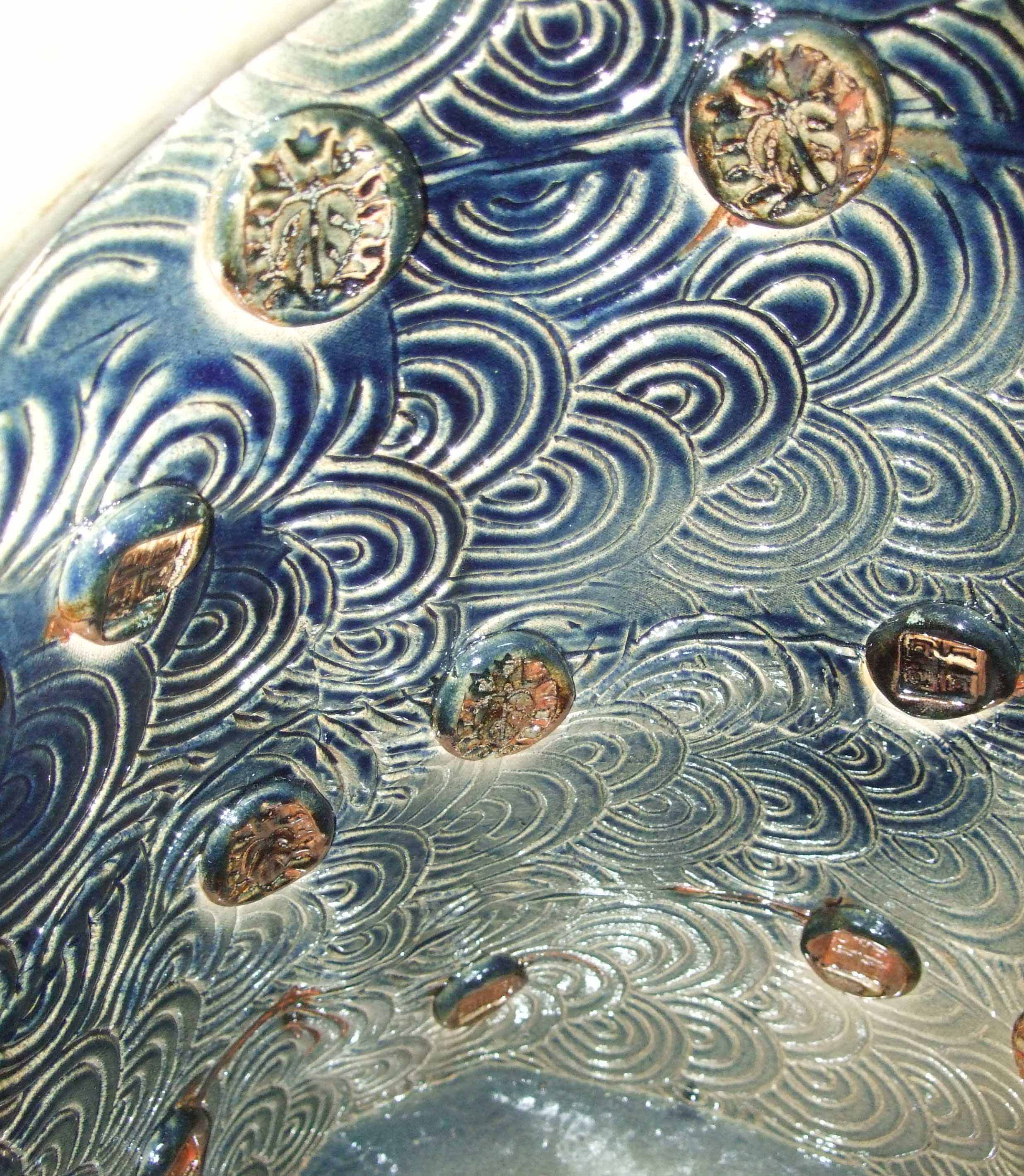 Inside this piece is a large expanse of imaginary water into which I have thrown pebbles, the ripples swallow them as they drop into the deep blue following each other to an uncertain depth.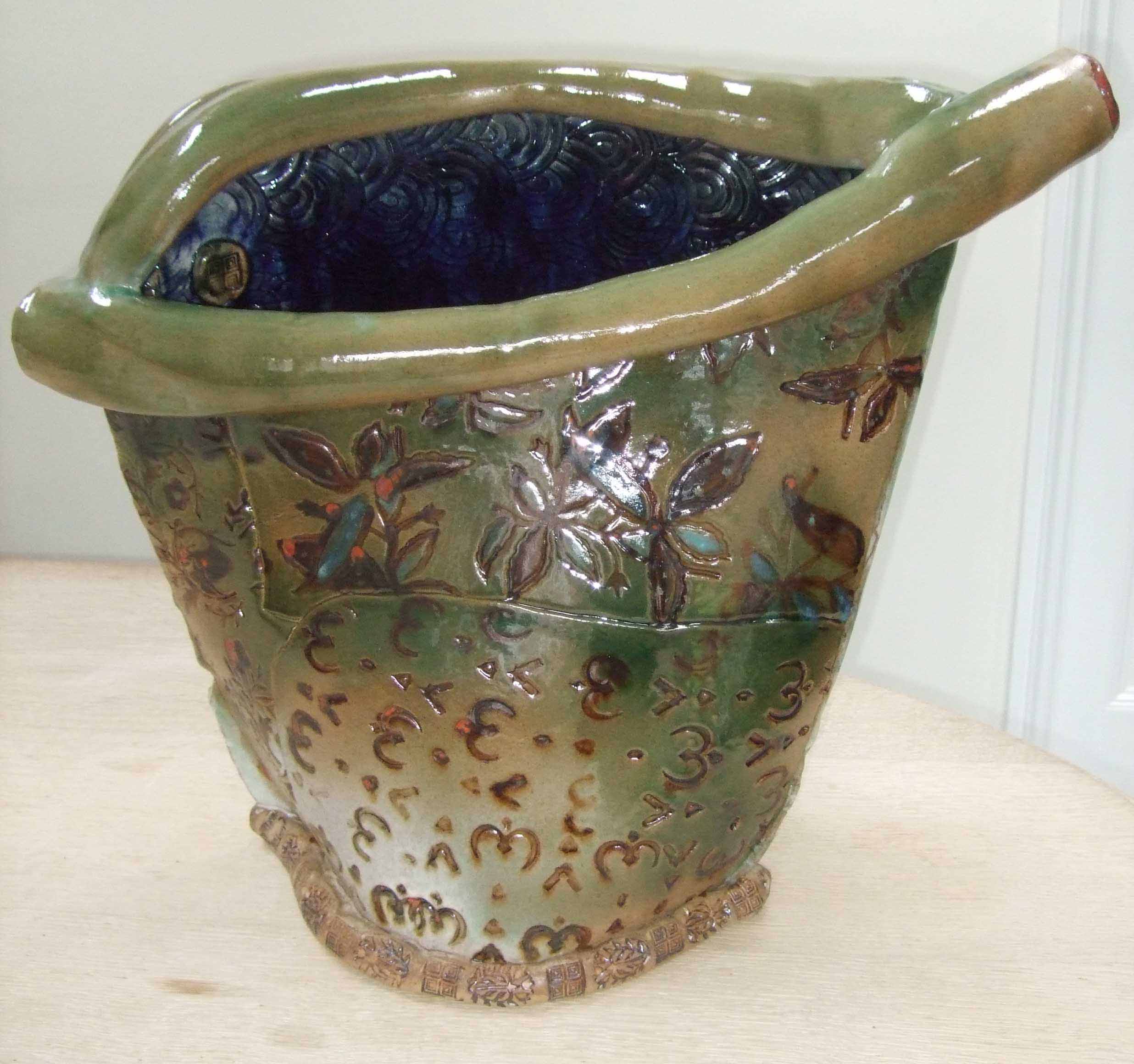 In contrast the outside is an assemblage of printed surfaces that explore the manner in which material envelops or is wrapped around the form that appears to be shifting its weight, moving off somewhere.
A Planter ready for indoor or outdoor use. The blue floral print, repeated but in a stretched form on the floating rim, contrasts well with the green interior.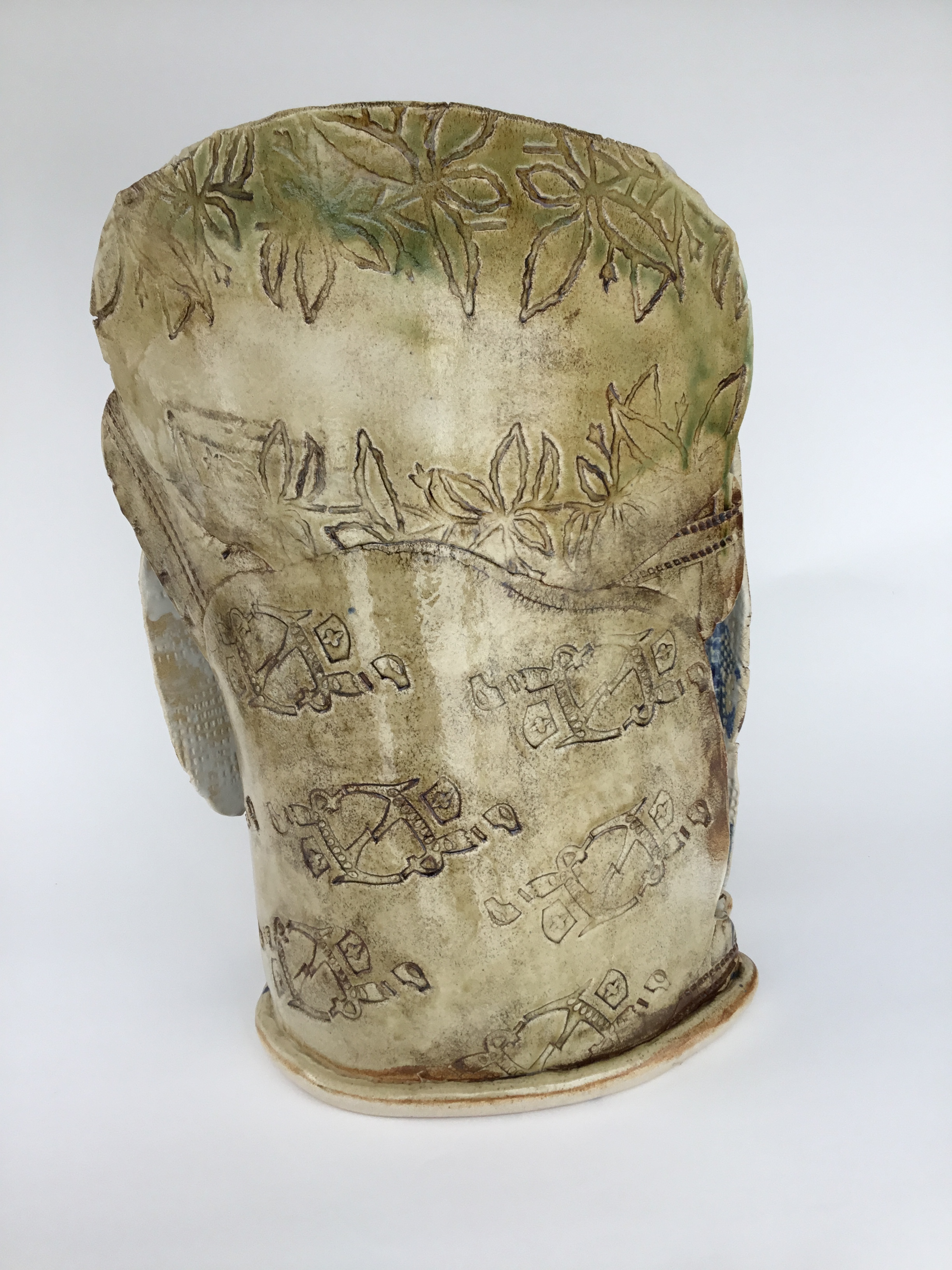 Printed Form
Stoneware Ceramic (64x46x30cm)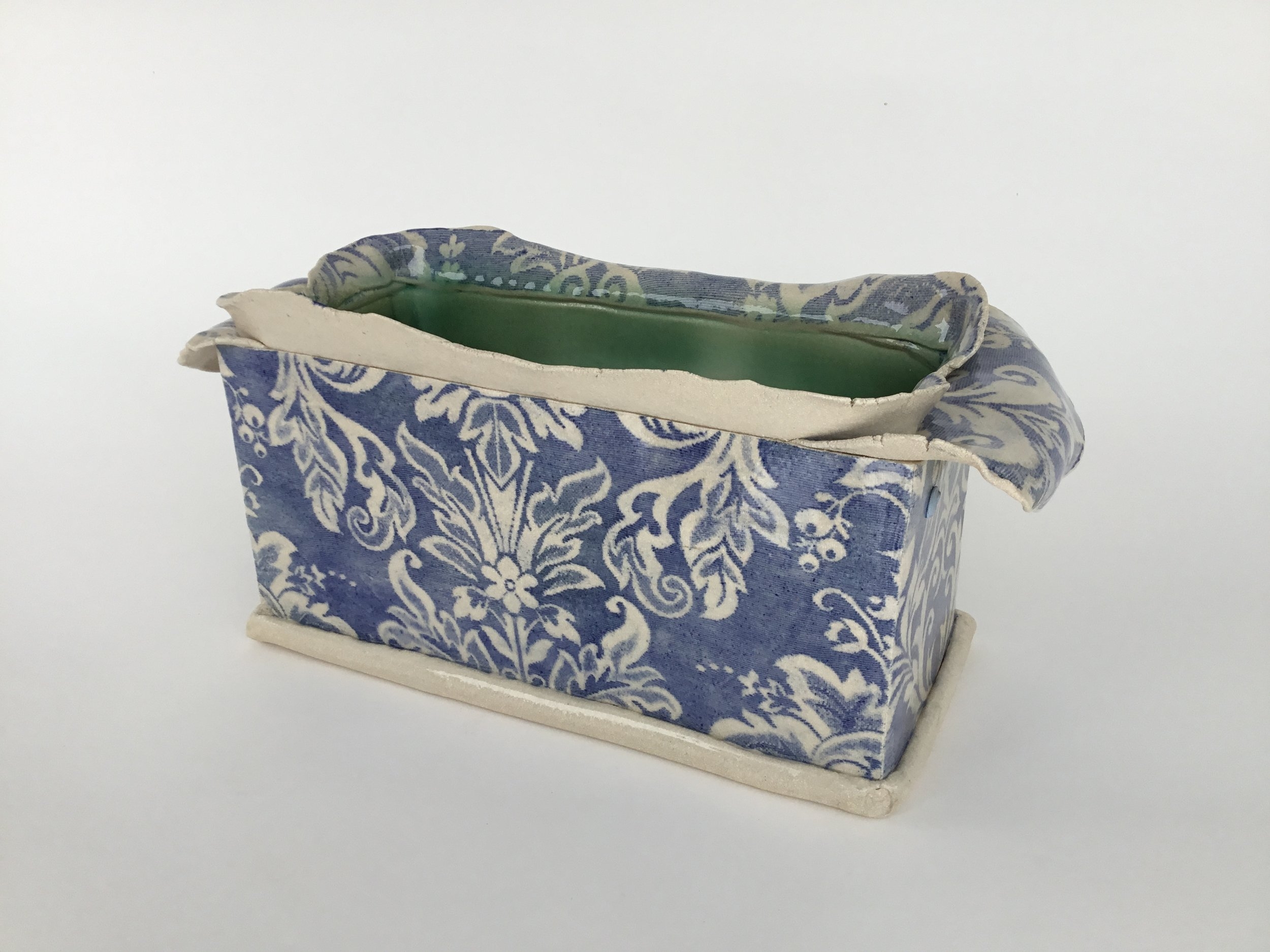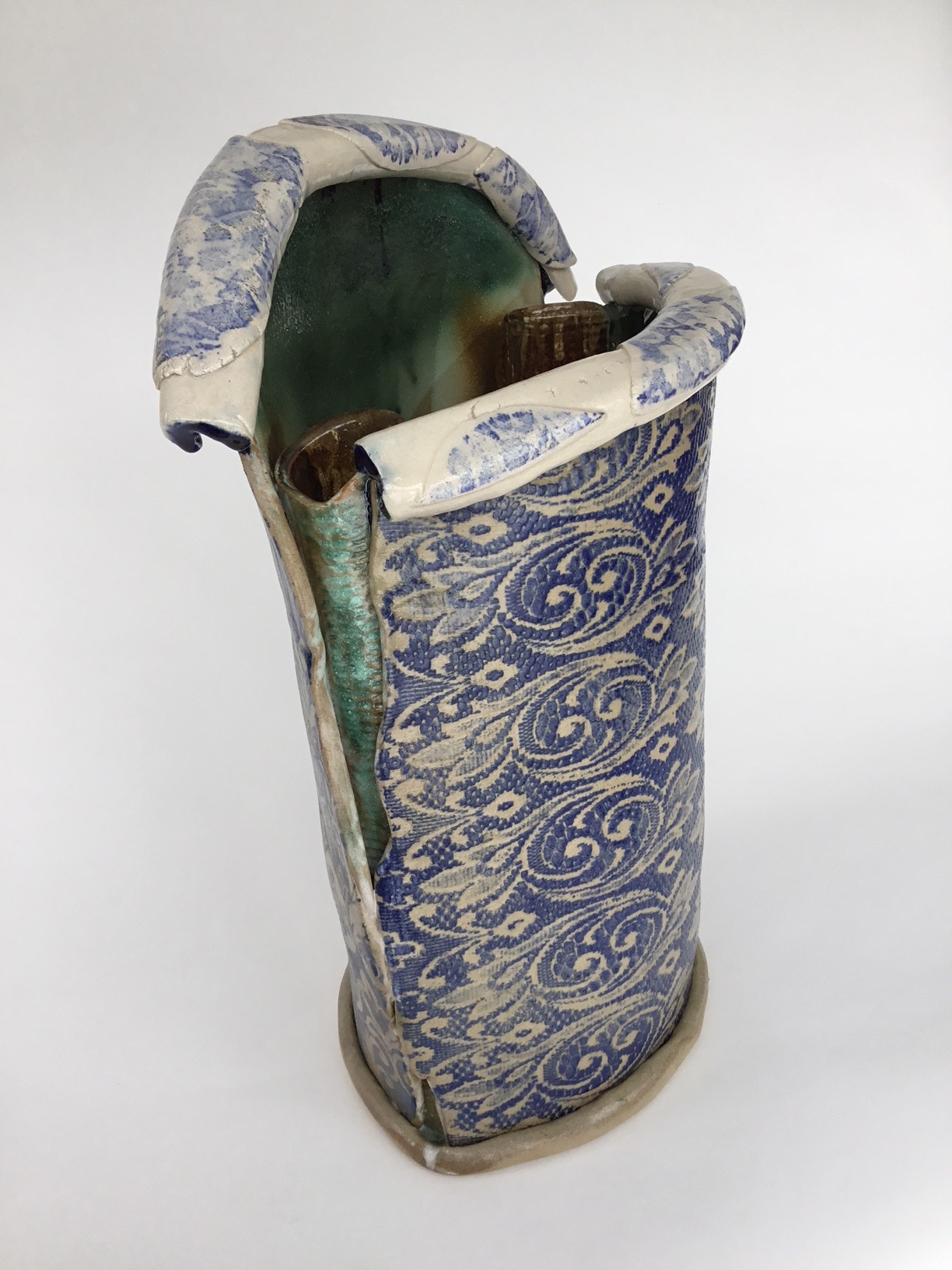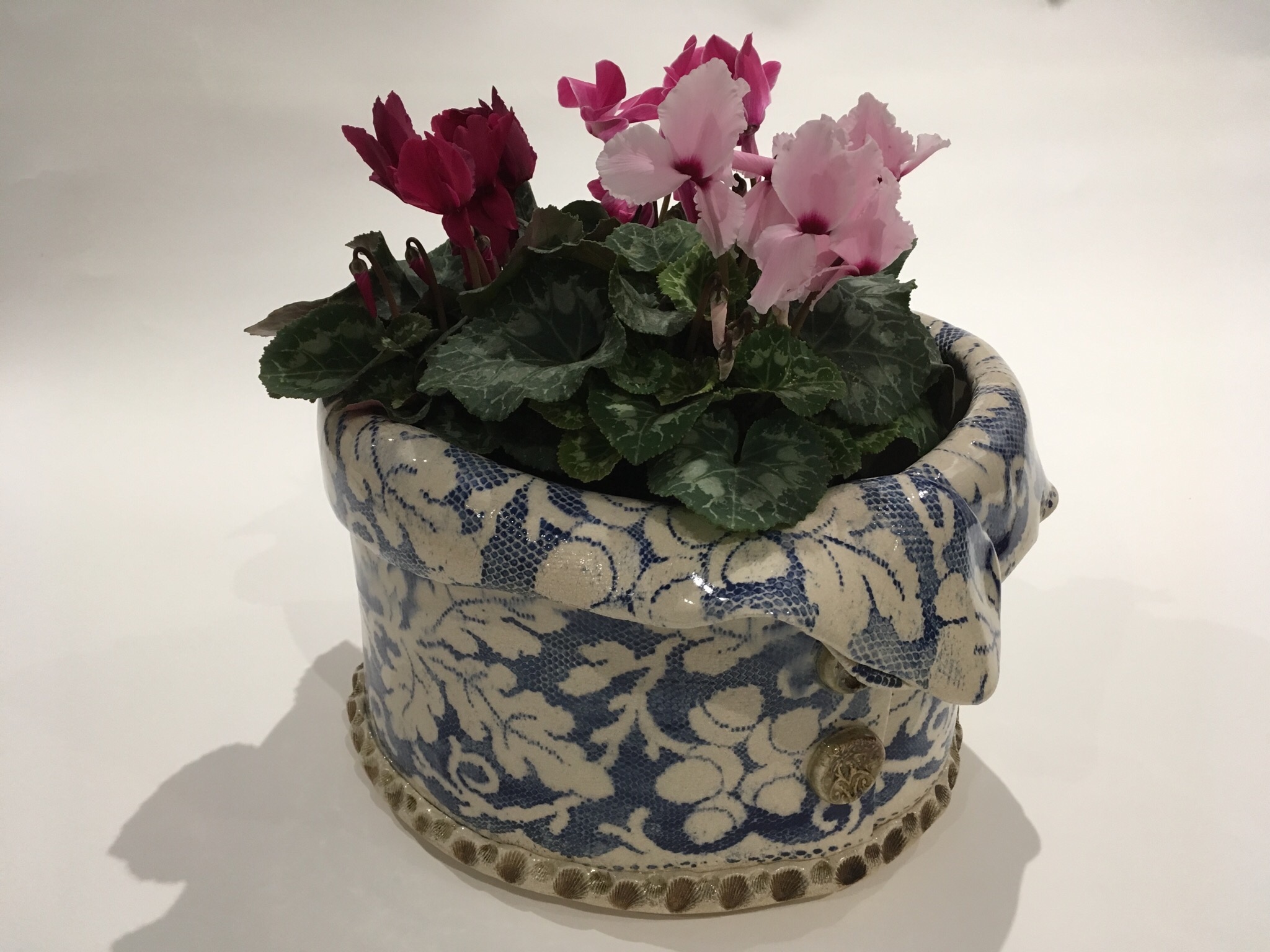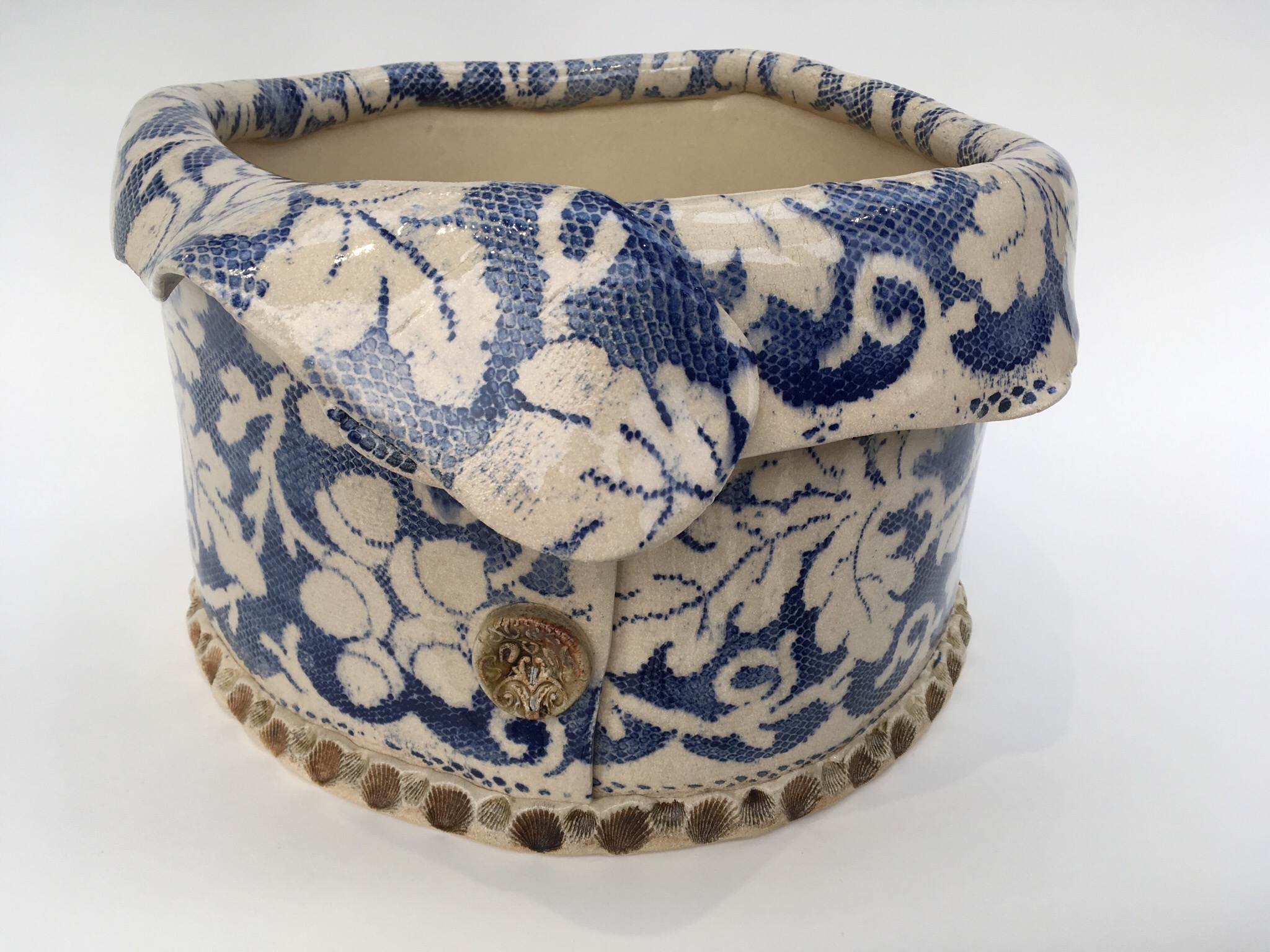 Circular Form, Acorn Print.